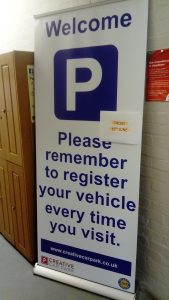 To those that play in the Beaufort Park section at Kingsdown Sports Centre, Kingsdown have changed their car park restrictions.
The old policy meant that you would only have to register your car registration plate if you were parking for more than 3 hours.
The new policy in force from 15th June will require all users to register their cars every time they use the car park regardless of the length of time they use the centre/facilities.
There will be a tablet installed just passed the gated entry system where users must enter their registration numbers.
There is also a maximum stay of 4 hours.
Beaufort Club are not responsible for any of this and can not help with any claims if you do get a ticket, so please get into the habit of registering your car every time you park.
Thanks.