2019 marks the 100th year milestone for Beaufort Badminton Club having been established in 1919.
Part of celebrating the clubs centenary, we have organised an open tournament to bring together the neighbouring clubs for some friendly games!
Please click on the flyer below for details!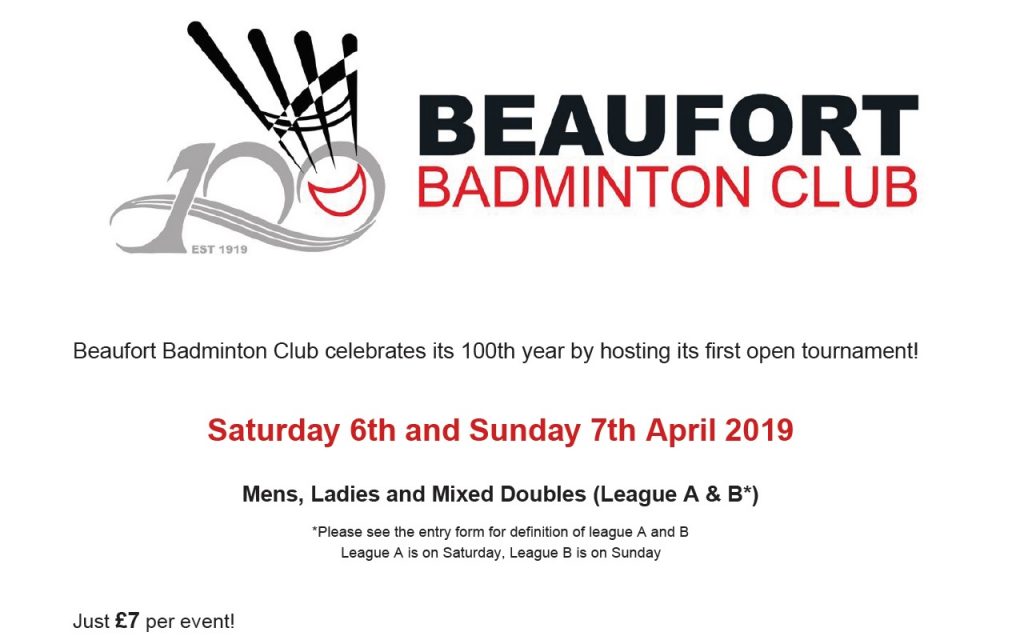 You can email in your entry, however filling out the Google form is much simpler!
https://goo.gl/forms/Nd4wZRIXFRbfrGjs1
Hopefully you can make it!
See you soon!